"You can tell that Linda and her staff know what they're doing. They all wear very nice frames themselves. Even after moving into Manhattan, I travelled back to EYEDESIGN to pick up new frames. Highly recommend!"
"My wife and I have been buying glasses at EYEDESIGN since we moved from Manhattan several years ago. The shop's careful, expert and considerate staff makes eye glass selection and fit an enlightening and enjoyable experience. The store display is weighted toward more contemporary designs, reflecting the staff's periodic buying trips to Paris, Milan and other global fashion centers. Nonetheless, they have plenty of more classic selections from top, well known brands for traditionalists like myself."
"I have been coming here for glasses since I was in Middle School. The expertise offered here has no rival. Whenever I go in, I tell the owner Linda what I'm looking for, and she curates a selection of glasses that suit my face and style. ....this is the real deal. Expect to find world-class frames, exceptionally friendly and helpful service, and just an all-around positive experience. There's even an in-house optometrist."
"The first pair of glasses I ever had, was bought from EYEDESIGN when I was 4 years old. Now at age 26, I still have never bought a pair anywhere else. I live in Manhattan now and travel to NJ for glasses. That should say it all."
"I'm always extremely pleased with my frames. The staff helps me pick out cool frames that I may not have been bold enough to choose on my own. I always get tons of compliments on my frames, and love wearing them!"
EYEDESIGN is a place for eyewear lovers.
We're not just a pretty face.
​
Linda Cohen, owner and Optician, carefully selects untiquely designed high quality eyewear. She travels to Europe and beyond every year choosing from international collections few Opticians ever see.
​
Our experienced highly skilled licensed Opticians constantly stay abreast of the latest innovations in lens technology. Whether prescription, non-prescription or specific visual application, we can help.
​
Gorgeous, fine quality, beautifully crafted products are brought together in a comfortable boutique setting.
​
Eye exams are also available on site. Our independent doctor of Optometry can also ensure the accuracy of your prescription. Now you can relax and enjoy the eyewear experience.
90 Broad Street, Suite #1
Red Bank, New Jersey 07701
OPENING HOURS:
Tues. Wed. Fri. 10AM-6PM
Thursday 10AM-8PM
Saturday 10AM-5PM
​​
Sun./Mon. CLOSED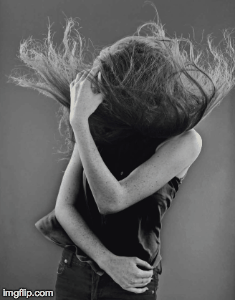 TAG @EYEDESIGNREDBANK on Instagram!